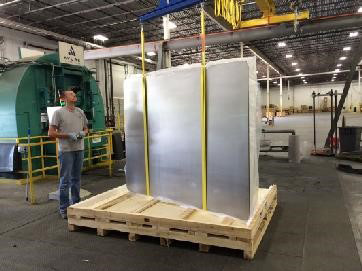 Advanced Engineering Materials Limited (AEM) is an international company involved in research and development, manufacturing, and sales of all varieties of high-tech materials. We provide high purity refractory materials to worldwide research institutes and high-tech enterprises. We have a significant advantage in powder, alloy, bar, boat, the crucible, electrode, plate, rod, sheet, tube, wire, sputtering targets. Over the past decade, customers worldwide rely on AEM to help them reduce costs, improve quality, and shorten lead times, increasing their competitive position. Our rare earth materials have established and developed a customers' trust and continue to be firmer till today.
We provide the most competitive prices
AEM provides the most competitive prices for all kinds of products. We maintain close collaboration with industry leaders in China to get low-cost and high-quality materials. Meanwhile, we have established perfect SCM (Supply Chain Management) and LP (Lean Production) systems to reduce costs. We are always in pursuit of high-efficiency mass production and scientific management. Therefore, we can ensure the highest product quality at the lowest possible prices.
We provide comprehensive solutions
With the extensive experience in high-purity materials, we can help customers select materials, design products, and provide technical support. We have an independent laboratory to develop and test new materials and provide customers with technical consultancy.
Our commitment
We can proudly say that "Our products are being used around the globe". Over the past years, we have cooperated with many satisfied customers, including Kurt J. Lesker, Umicore and Planse are few of them. We are always trying to provide reliable products at the most competitive prices to our valued customers worldwide.
Regardless of the order volume and size, we will try our best to meet your requirements, and we are doing this for years.
For more information, you may reach us via email: sale
[email protected]
or call us on Tel: +86-0731-89578196.
For more information about our products, pricing, and news. You are welcome to visit our website homepage http://www.aemmetal.com.