Molybdenum Disulfide Powder
Molybdenum Disulfide powder is a shiny dark gray powder, purity 98.5%, density 4.8, melting point 1185 °C, 450 °C sublimation, Mohs hardness of 1 to 1.5. Under normal circumstances, the friction coefficient of 0.03 ~ 0.05, very good chemical stability and thermal stability.
1. Dissolved in aqua regia and concentrated sulfuric acid, insoluble in water, and dilute acid.
2. No general chemical reaction with the metal surface.
3. Not erode the rubber material.
4. Can be used for processing and storage of spare parts.
5. Maintenance lubrication adhesion.
6. Can form a highly efficient dry lubricating film.
7. It is less wear and friction reduction technology.
Chemical Composition of Molybdenum Disulfide Powder
 
Maximum % by wt
Technical
Maximum % by wt
Technical Fine
Maximum % by wt
Technical Super Fine
Acid Insoluble
0.50
0.50
0.50
Fe
0.25
0.25
0.25
MoO3
0.05
0.10
0.15
H2O
0.10
0.15
0.20
Oil
0.20
0.40
0.40
SiO2
0.20
0.20
0.10
Acid Number
0.50
2.00
3.00
Particle Size D50, um
<30
<6
<1.5
FSSS D50, um
3~4
0.65~0.8
0.4~0.45
Application
MoS2 has been used in lubrication material, additives, threaded connection, catalysts for desulfurization in petroleum refineries, secondary batteries, field-effect transistors, sensors, organic light-emitting diodes, and memory.
Molybdenum disulfide is available as powder or dispersion, and it has good solubility in water and ethanol. If you have any queries, please contact us, and we will try our best to provide the solutions for you.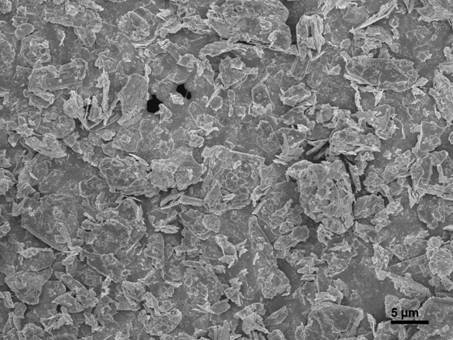 Typical SEM images of MoS2 powder 1.5 μm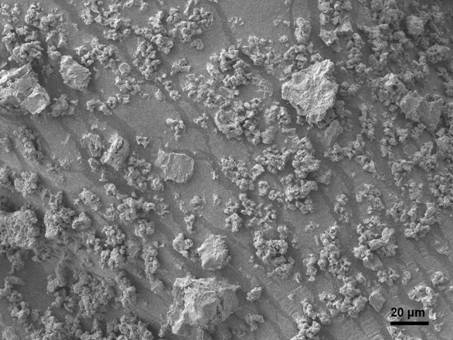 Typical SEM images of MoS2 powder 15 μm
Related Products of Molybdenum Disulfide Powder